Back Window Replacement
If you need to replace your back window, come to San Mateo Mobile Auto Glass! We provide cutting-edge technology and advanced auto glass replacement services in an efficient and reliable manner. We understand the importance of the safety of your vehicle and its tenants; our specialty-trained technicians guarantee high quality work. At San Mateo Mobile Auto Glass, we strive to make car maintenance stress free for our clients.
We use industry leading technology that is environmentally conscious for a fraction of the cost found at conventional glass shops. Our mobile services also offer tremendous convenience while giving you access to over 20 years of experience in automotive glass replacements. As one of the most professional auto glass services providers specializing in back window replacements, we will customize solutions specifically designed to meet your needs.
Our experienced staff respects safety guidelines and follows all applicable laws when it comes to window replacements. In addition, our people are very friendly and provide all customers with genuine care about their vehicles. On top, we provide comprehensive vehicle insurance solutions and comprehensive auto repair services as well as rental solutions for those times when you may need a rental car whilst your own is getting fixed up at our shop .
San Mateo Mobile Auto Glass offers safe and quality vehicle repair services at an affordable price. Our maintenance packages cover safety fixes and general maintenance for vehicle owners and fleet managers. Call us now for more information on how we can help you get your car in working condition with utmost convenience.
Request a quote
---
#1 Windshield Repair San Mateo
Local Auto Glass San Mateo
Hi there! As a valued member of the San Mateo community, we really care about making sure you're getting the absolute best experience possible. When we all come together and support each other, we can build an even stronger local economy that helps everyone. We don't want you to worry about any negative impact of large corporations, like super high prices or really slow service; we've got your back every step of the way!
Affordable Windshield Repair San Mateo
Our service provides seamless, stress-free restoration for cracked windshields. If your windshield can be fixed, you won't pay extra for our high-quality work. We're open to everyone and offer great value.
Friendly Car Window Repair San Mateo
Choosing from a plethora of options can be a tough task. But don't worry – we're experts in this field! Our main focus is on giving you the best experience possible, and our friendly team is always here to help out. You can relax knowing that you're in good hands with us.
Trust Glass Company San Mateo
Our top-notch auto glass repair company has a stellar reputation for exceptional service built on the trust and referrals of our satisfied customers. You can trust on us to give you expert advice quickly. Your satisfaction is our top priority, so let us show you why we have earned a reputation as the go-to shop!
Professional San Mateo Windshield Replacement
At Windshield Replacement San Mateo, we provide prompt and efficient window replacement services. Trust in our team of professionals to ensure your satisfaction.
"I've tried other windshield repair companies, but San Mateo Windshield Replacement is the top notch A1 company you want to call no doubt. They are certainly the best of them all. Auto Glass Repair San Mateo brings efficiency and simplicity to a new level."
---
Jane Loren
San Mateo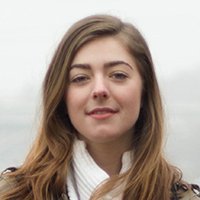 "The service is friendly, the results are of high quality. My car side window was broken into and I did not want to drive around with a bag on my window. I called Windshield Repair San Mateo and they came out right away! They're now one of my favorites in town because their customer care is unmatched by any other company that advertises themselves as being reliable or trustworthy for auto glass repair services!"
---
Dana Rosen
San Mateo
"It is such a relief to know that Windshield Repair San Mateo can come right away. I was worried about my windshield because it had rock chips all over, but they were able to make the repair and now my car looks like new!"
---
Madelaine Taylor
San Mateo
San Mateo Mobile Auto Glass
San Mateo's #1 Auto Glass Repair and Replacement Company
The San Mateo region's leading professional Windshield Replacement service since 1999.
We're available
9:00 am – 5:00 pm
8:00 am – 6:00 pm